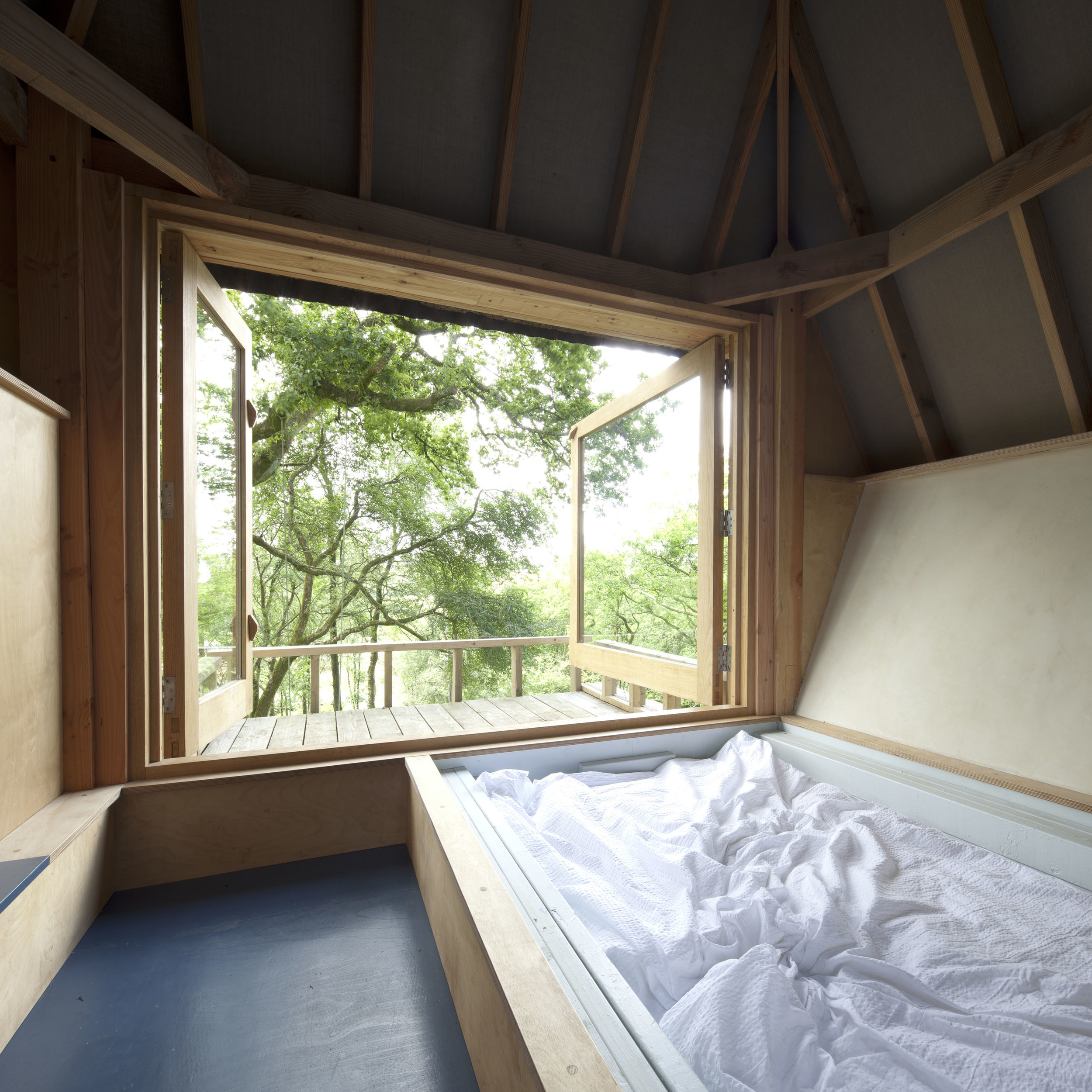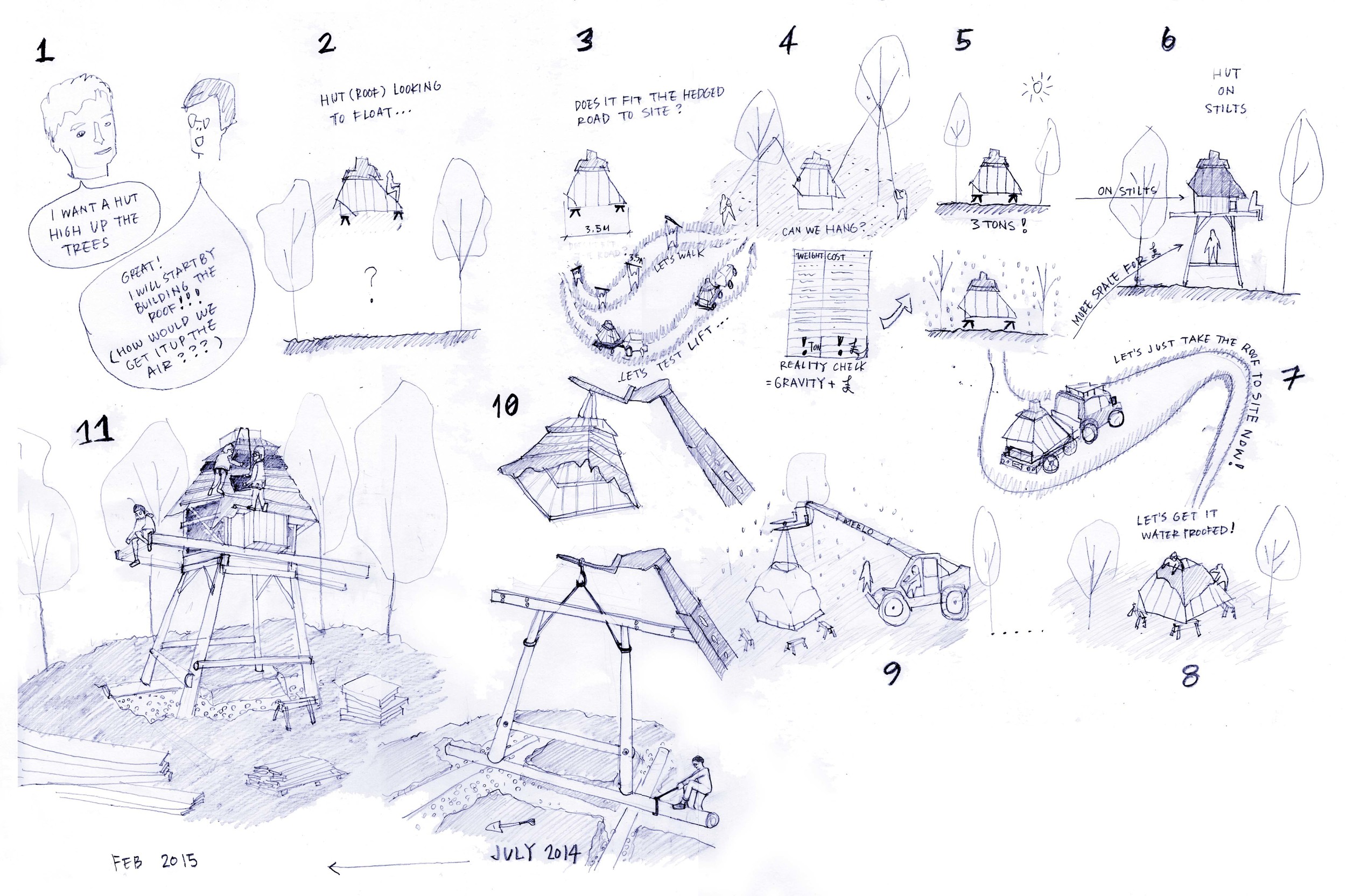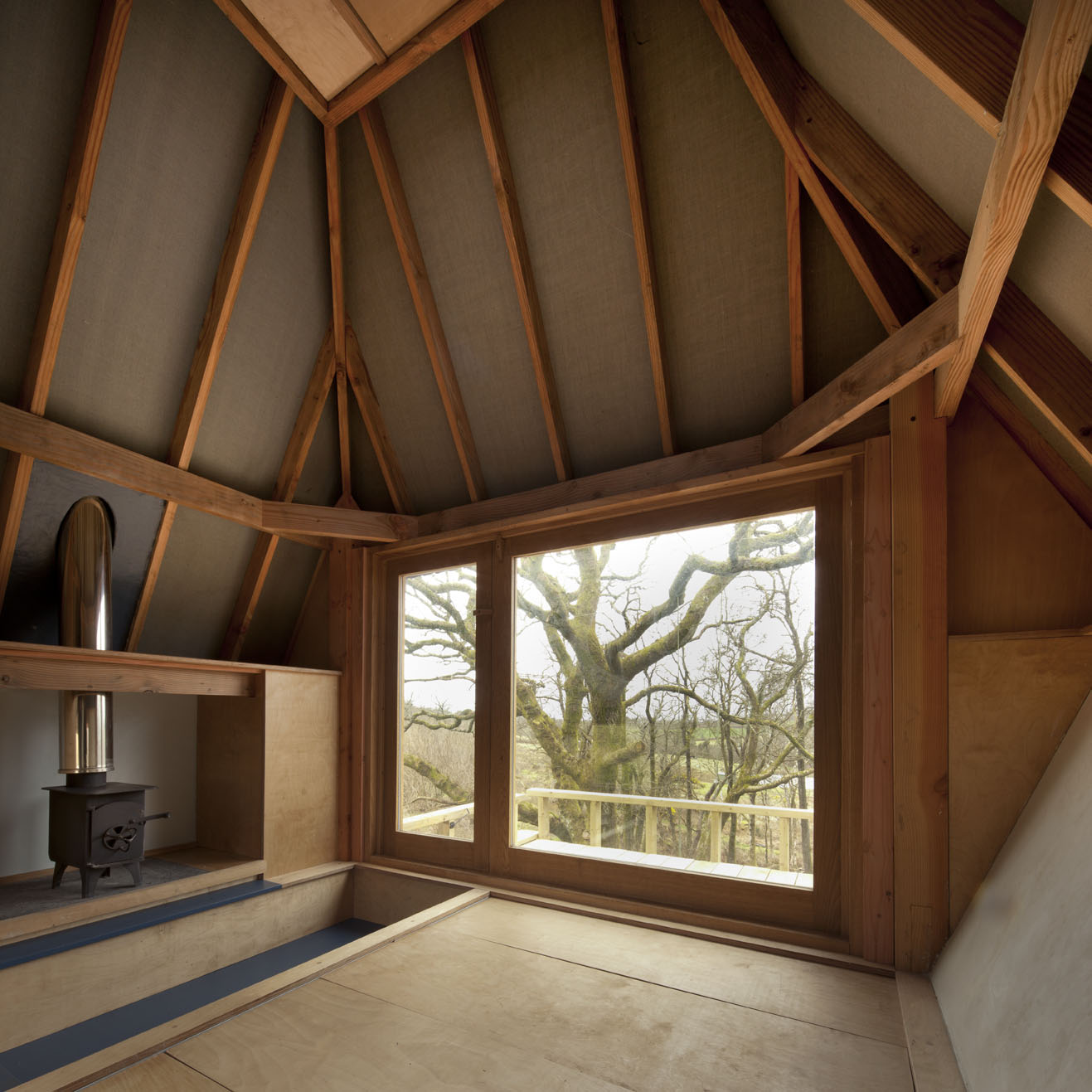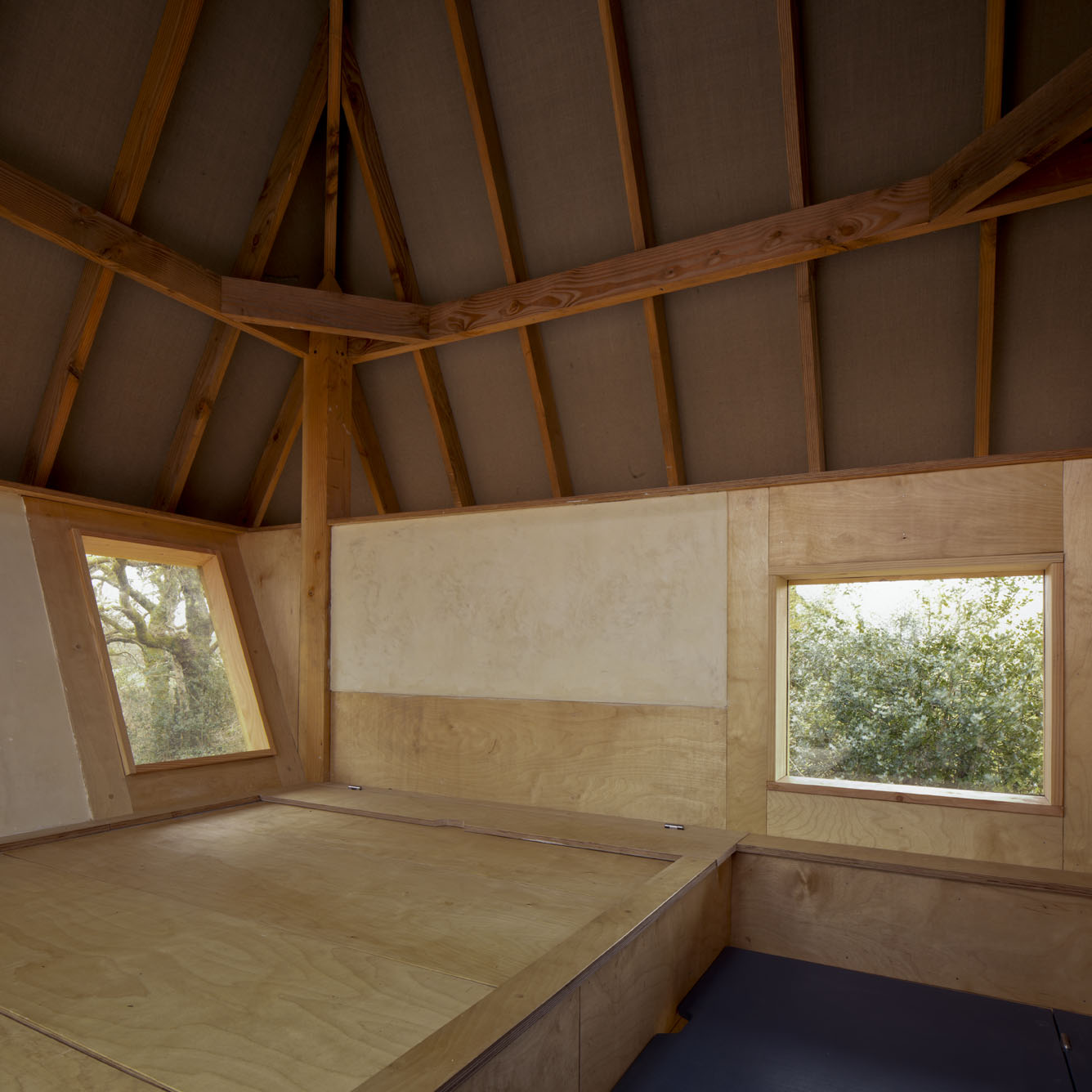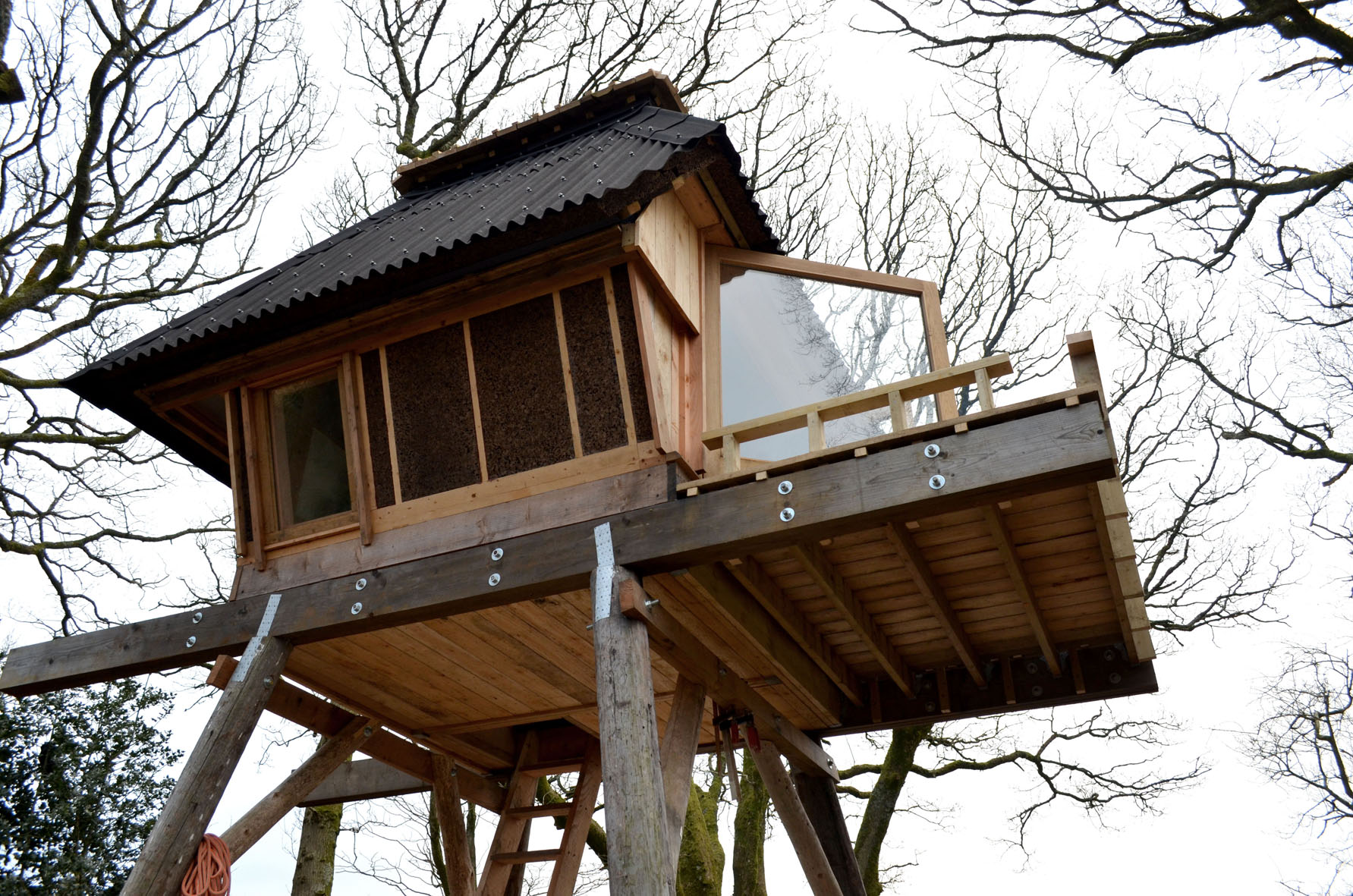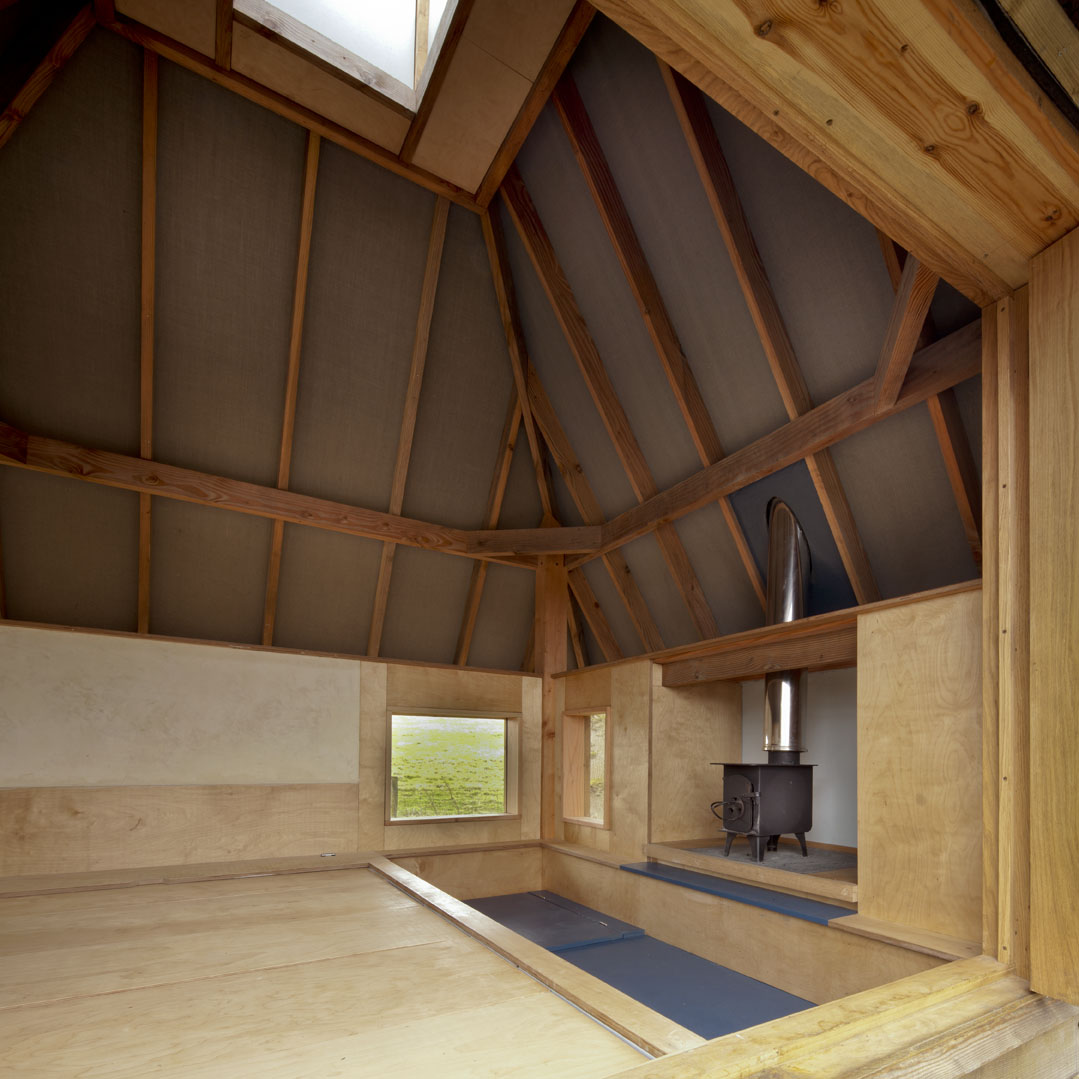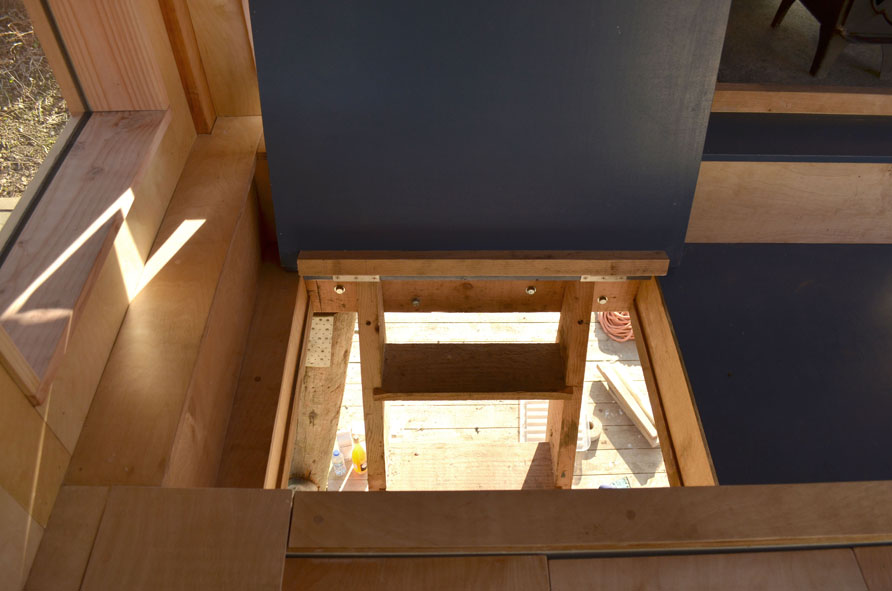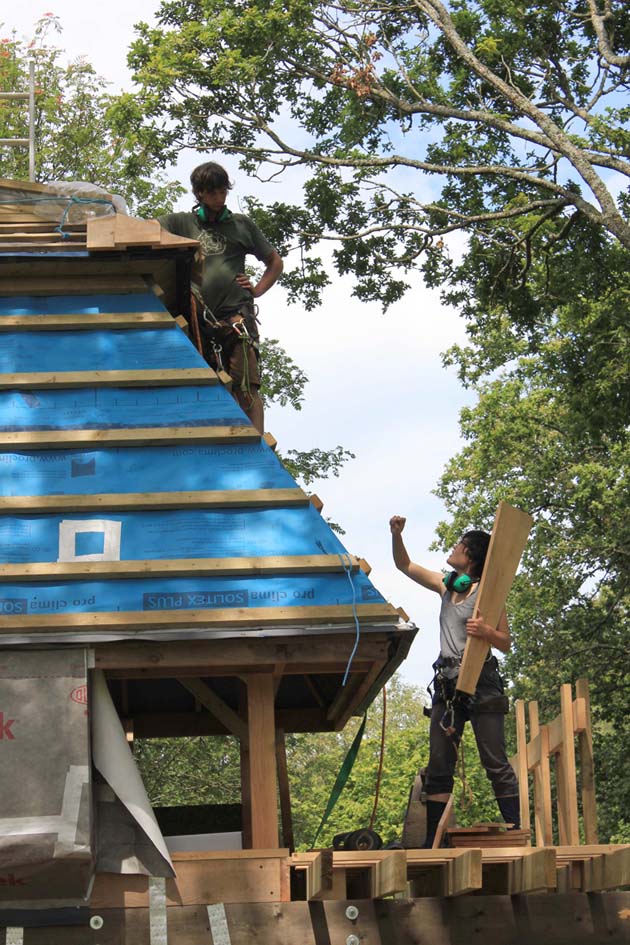 Materials:
Cork as insulation and exposed wall cladding (ISOCOR), Recycled demin insulation (Innotherm Metisse) locally sourced Western Red Cedar cladding, Douglas fir primary structure and reclaimed glazing and telegraph poles as the base structure. Interior is finished with birch plywood floor and wall, lime rendered walls and hessian fabric ceiling.
Design and Build Project Team:
Nozomi Nakabayashi, Mark Torrens, Elizabeth Cunningham, Marco Bencivenga, Jack Hawker, James Stubbs, Federico Forestiero, Manvir Hansra
photos by Henrietta Williams
Completed 2015 February
The project is a small timber structure in a small woodland in Dorset. Nozomi has worked as the designer, contractor and the maker of the project.
The house provides a small elevated space to spend the night, to ponder and to inspire ideas for the client, who is a writer.